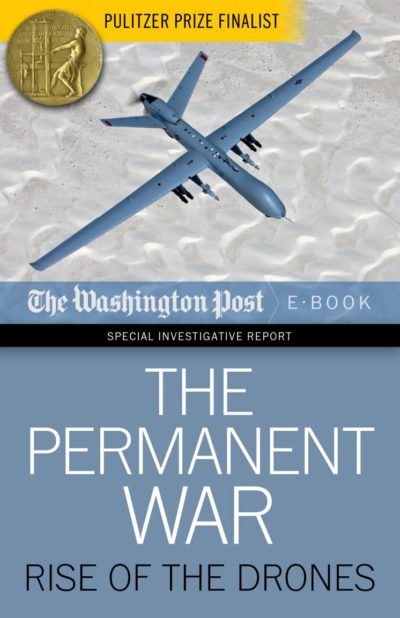 The Permanent War
Rise of the Drones
The Pulitzer Prize-nominated examination of the United States drone campaign, and U.S. counterterrorism policies.
On January 30, 2013, President Barack Obama acknowledged publicly what most Americans already knew: The U.S. government was operating a covert drone campaign in Pakistan. Even as Obama maintained policy was for judicious actions only, his own administration was drawing up secret plans to institutionalize targeted killings in U.S. counter-terrorism policy.
The scope of those plans remained hidden until The Washington Post published a three-part series as reporters Craig Whitlock, Greg Miller, Karen DeYoung, and Julie Tate explored how the use of drones moved from a temporary means to kill terrorists to a permanent weapon of war.
Collected together for the first time, ?THE PERMANENT WAR is the result of a year of investigative reporting on the who, what, and how behind the targeted killing policies that will from the core of American counter-terrorism efforts for years to come.
The Washington Post