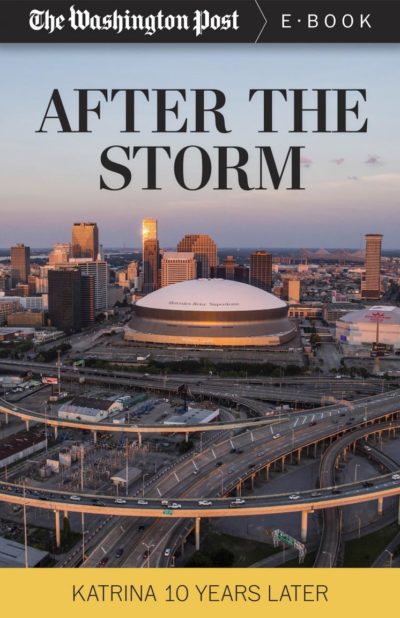 After the Storm
Katrina Ten Years Later
The aftermath was almost as devastating as the storm itself. In the ten years since Hurricane Katrina hit the Gulf Coast, New Orleans has changed drastically, and The Washington Post returns to the region to take the full measure of the city's long, troubled, inspiring, unfinished comeback.
When Hurricane Katrina hit the Gulf Coast on Aug. 29, 2005, it wrenched more than a million people from their homes and forever altered New Orleans—one of the country's cultural capitals. It reordered the city's economy and population in ways that are still being felt today. What changed? And what was lost in the intervening decade?
Dozens of Washington Post writers and photographers descended on New Orleans when Katrina hit, and many of those same journalists went back for the anniversary. What they found was a thriving city, buttressed by a new $14.5 billion complex of sea walls, levees, pump stations and outfall canals. What they heard was that, while some mourn the loss of the New Orleans' soul and authenticity, others—who saw a desperate need for improvement even before the storm—welcome the rebuilding of New Orleans into America's latest tech hub.
This insightful, elegiac eBook, then, is both a backward and forward look at New Orleans' comeback, full of the voices of those who were pushed by Katrina's winds in directions they never imagined.
"The city, on balance, is far better off than before Katrina," says Jason Berry, a prolific New Orleans author. "But it's still a break-your-heart kind of town."
The Washington Post