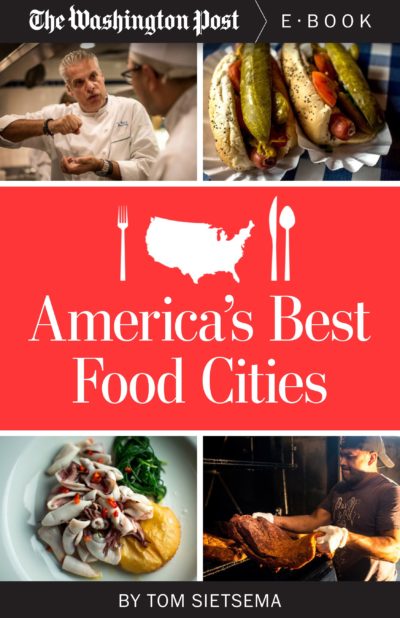 America's Best Food Cities
Where are the best meals in the United States? For Tom Sietsema, The Washington Post's food critic, the answer is more than a test. It's a quest—one that can end in your own kitchen.
Follow Tom as he dines, drinks and browses at 271 restaurants, bars and shops while reporting for his project "America's Best Food Cities." Along the way, he measures how each city stacks up in terms of creativity, community, tradition, ingredients, shopping, variety and service.
Sietsema offers a guidebook to his top recommendations, garnished with short descriptions of the eateries he visited, the best things he ordered in each city, and even some signature recipes from notable restaurants along his path, so that you too can make the best dishes without buying a plane ticket. Along the way he dishes out surprises (New York? Choose carefully) and tips (book a trip to Portland immediately) to satisfy the palate of every culinary adventurer.
This is the ultimate guide to eating well in America's top 10 food cities, whether you are a resident of one of them or planning a visit. Bon appetit!
The Washington Post