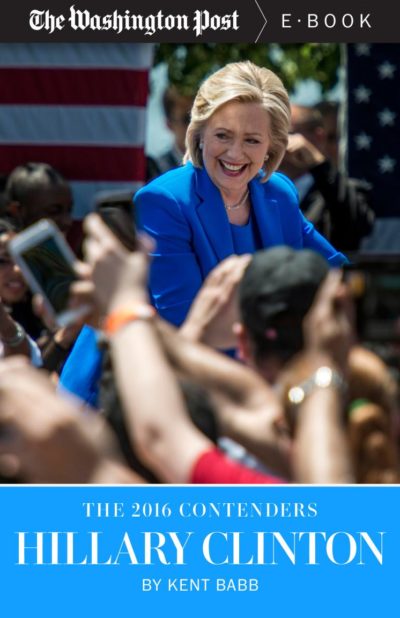 The 2016 Contenders: Hillary Clinton
Presidential candidates are a breed apart, often propelled by traits that have shaped their careers and have deep roots in personal histories.
Often their greatest strength can turn at supernova speed into their greatest weakness. The exact qualities that set them apart from the field trip them up eventually over the long haul of a presidential campaign.
Hillary Clinton's won't-back-down resolve is the quality that could make her America's first female president if it doesn't sabotage her first. She may have gotten her first campaign for the Democratic nomination wrong, but now she is doggedly determined to get it right. But that past campaign and her controversial years as first lady, while leaving her with more experience with the nuts and bolts of being president, have also left a trail of ethical questions that provide her challengers ample ammunition on the trail.
In this series of eBooks, The Washington Post is exploring in-depth all these key characteristics of the leading presidential contenders, the very characteristics that could help make one of them the country's next commander in chief—or forever sink their presidential ambitions.
The Washington Post