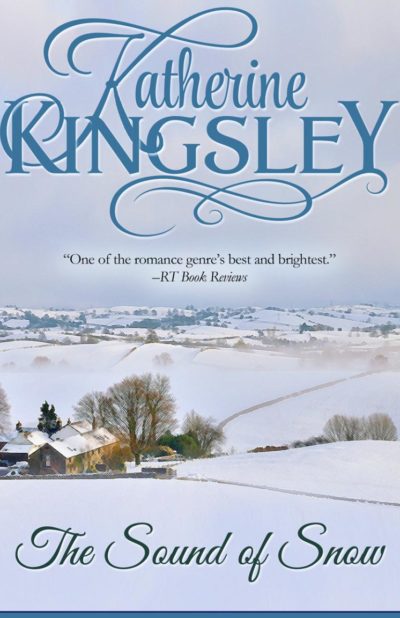 The Sound of Snow
Driven away from England by scandal, a woman returns to confront a danger to protect the only family she has left. From bestselling author Katherine Kingsley.
"A timeless tale of the miracle of true love which conquers all, heals all, and makes all new again. Add interesting characters, unexpected plot twists, and a touch of the supernatural, and the result is a memorable, feel-good read." – All About Romance
Despite having been driven from aristocratic English society in disgrace, Joanna is resolved to return to England after the death of her beloved cousin, Lydia. She is a woman on a mission, determined to rescue Lydia's son from his father, the man Joanna suspects is responsible for Lydia's untimely death. Guy de Salis, Marquess of Greaves, seems to be capable of anything.
Joanna's wit and passion leave Guy feeling uneasy. Despite his own misgivings, he invites her to be his son's governess, an invitation Joanna warily accepts in order to better protect her family. What neither expected was to see the boy bloom under Joanna's care, or for love to blossom in the most unlikely of circumstances.
"A true gem…a sheer delight. Guy is possibly one of the best heroes I've read in years and you won't want to miss THE SOUND OF SNOW. I treasured every word." – The Book Nook
Kingsley, Katherine