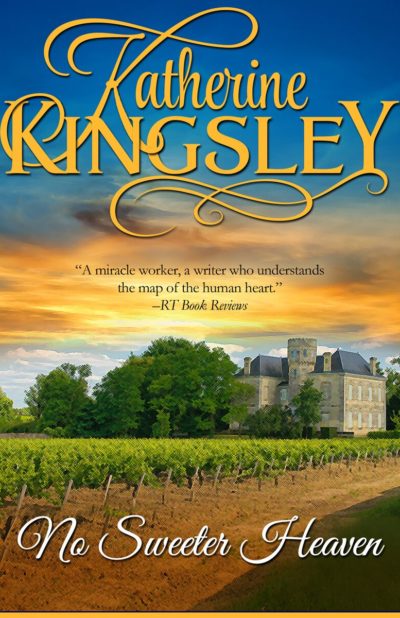 No Sweeter Heaven
The Pascal Trilogy - Book 2
Cultures clash and sparks fly when a willful Frenchman and an untamed British heiress meet. From bestselling author Katherine Kingsley.
"One of the romance genre's best and brightest." – Romantic Times
Orphaned as a child and raised by a British lord, Frenchman Pascal LaMartine is notorious for keeping the desires of his heart secret, even as the handsome man is beloved by all around him. British heiress Elizabeth Bowes is equally notorious for her wild spirit and refusal to wed. They have nothing in common until the day she accidentally lands at his feet and changes both their lives forever.
Brought together by destiny, threatened by shadows of the past, and drawn into a dangerous battle of wits, Pascal and Lily discover the true depths of passion and commitment and how perilous their love may be.
Kingsley, Katherine