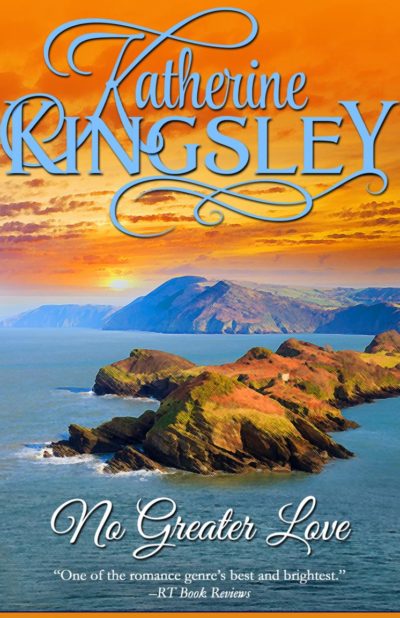 No Greater Love
The Pascal Trilogy - Book 1
Ominous rumors surrounding an exiled heir lead only to unquenchable curiosity for Georgia Wells. From bestselling author Katherine Kingsley.
"A charming tale with a refreshing twist. Engaging, witty and full of surprises." – Mary Kirk, author of EMBERS
Nicholas Daventry of Ravenswalk is a handsome man of dangerous passions, exiled to India by his uncle for his scandalous behavior. With news that Nicholas is returning, the mistress of Ravenswalk, ravishing and ruthless Lady Jacqueline Raven, warns young Georgia Wells to stay away and beware her unpredictable nephew.
But despite the warnings, Nicholas' return has the opposite effect on Georgia, leading her to a choice that will turn her life upside down. Prepared to claim the legacy of his birth that is his due, Nicholas drags Georgia into a world of dark passions, a terrible betrayal – and love.
"An irresistible read. I couldn't turn the pages fast enough." – Mary Jo Putney, author of SILK AND SHADOWS
"A rare delight…refreshingly different…an enchanting love story that will take full and immediate possession of your heart." – Romantic Times
Kingsley, Katherine