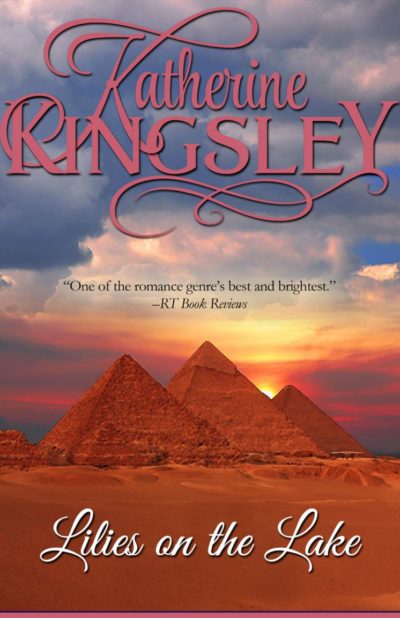 Lilies on the Lake
An adventure ends in tragedy half a world away from Victorian London, leaving a noblewoman desperate for a miracle. From bestselling author Katherine Kingsley.
"A well-written, emotional, character-driven novel that is both sensual and inspirational." – Romance Reviews Today
"Fans of historical romances will enjoy Katherine Kingsley's second chance at love tale." – The Midwest Book Review
Portia Merriem is about to embark on an adventure in Egypt, enjoying thrilling excavations along the Nile. But her plans are upended when tragedy befalls her pregnant traveling companion, leaving Portia alone in a strange land to raise her friend's child as her own. Desperate for rescue, the last person she imagined arriving is John Henry Lovell, her childhood friend and protector who doesn't seem to recognize her.
Little does Portia know that John has loved her all of his life, and ran away from Norfolk to escape the pain of his unrequited love. Face-to-face with her again, alone and vulnerable in a foreign land, the only way she can return to England and avoid the scandal of being a woman alone with a child, is to marry John and live as husband and wife.
"A well-written love story peopled with decent characters and a very tender and spiritually moving romance, capturing all the hallmarks of Ms. Kingsley's works." – Romantic Times
"Warm [and] sensual." – Booklist
Kingsley, Katherine