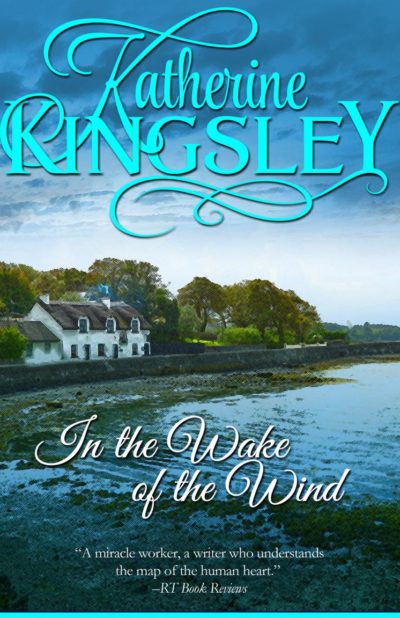 In the Wake of the Wind
Destiny and desire intertwine in a passionate romance from bestselling author Katherine Kingsley.
"Another dreamspun romance…once more Katherine Kingsley works her magic…in a story that lifts your heart and makes your soul sing." —Romantic Times
During her years of exile in Wales, Serafina's only solace has been the golden-haired lover who has haunted her dreams. On the eve of her wedding, Serafina is sure the man she will marry the next day is the man of her dreams, even though they've never met. But during a moonlight walk in the woods she comes across a dark stranger who shatters her hopes with a kiss and a devastating revelation of the feelings of her betrothed.
Preparing to marry a woman he doesn't know, Aiden Delaware, Earl of Aubrey, seeks solace in the woods, stumbling upon a maiden as beautiful as a fairy queen. He tells her his darkest secret: that he already despises his betrothed and has no wish to be forced into an arranged marriage. Resigned to never seeing the ethereal apparition again, he's shocked to meet her again the next day: the beauty from the woods he'd loved at first sight turns out to be the unwanted fiancée, who now knows his true feelings. Despite this inauspicious beginning, Aiden and Serafina gradually discover that marriage is more than a contract, and love can span more than a lifetime.
"Ms. Kingsley has done an excellent job of bringing us two wonderful lovers and a cast of secondary characters you can sink your teeth into." —Rendezvous
Kingsley, Katherine