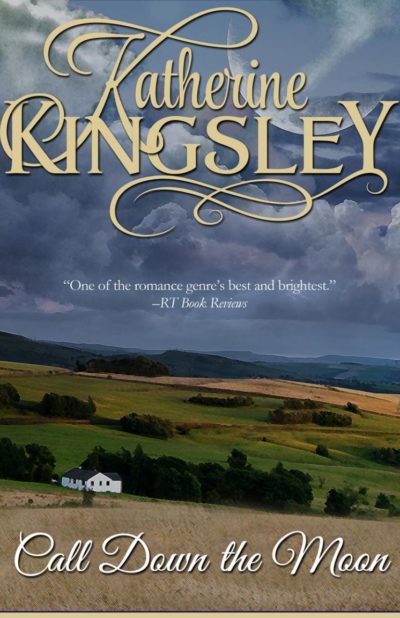 Call Down the Moon
An innocent outcast is drawn in by the promises of a handsome stranger. From bestselling author Katherine Kingsley.
"A beautiful and uplifting story – the kind that makes readers sigh with pleasure and smile through their tears. Tender, sweet, joyous, sensual, and poignant, this novel is simply wonderful." – Romantic Times
Gifted with the ability to read minds, but unable to remember much of her past, Meggie Bloom is a pariah without a future as she cares for the lost souls in Woodbridge Sanitarium. All that keeps her going are her dreams of a better life, until the handsome and mysterious Lord Hugo Montagu enters her life, promising the impossible: Lord Montagu will free Meggie from a life of drudgery, if she'll agree to be his wife.
"Brilliantly written… Hugo is a great character whose behavior is changed by the love of a good woman. Meggie is magnificent as the heroine." – Affaire de Coeur magazine
"A charming tale." – Romance Reviews
Kingsley, Katherine