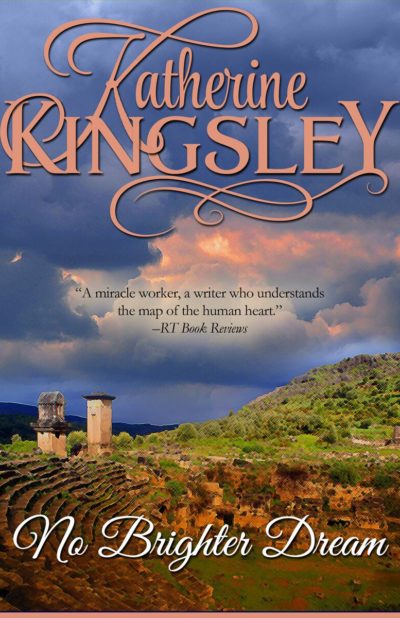 No Brighter Dream
The Pascal Trilogy - Book 3
A chance encounter in a faraway land is only the first step in a long and complicated dance with destiny. From bestselling author Katherine Kingsley.
"One of the romance genre's best and brightest. Ms. Kingsley is a writer of infinite grace and exquisite perception." – Romantic Times
Andre de Saint-Simon has no intentions of protecting Ali, the young woman whose life he saved, for long. As determined as Ali is to stay by his side, Andre is equally determined that they should continue their travels independently. But when he discovers Ali is actually the long-lost daughter of his mentor, Andre feels obligated to return her to England before moving on, alone.
Ali knows that it is her destiny to be with Andre. A clever matchmaker, Ali carefully orchestrates an arranged marriage for Andre – to Ali herself! Now bound together in matrimony, Ali and Andre are forced to match wits with an unexpected enemy and dance around their obvious desire before surrendering to deep passions they never knew existed
"Irresistible." – Mary Jo Putney, author of SOMETIMES A ROGUE
Kingsley, Katherine