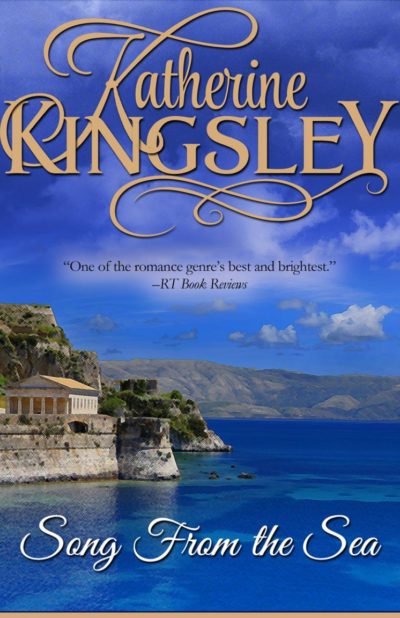 Song from the Sea
A man haunted by the past meets a woman without a future in a tale that spans rugged Greek islands and Regency England society. From bestselling author Katherine Kingsley.
Having grown up wild and carefree on the Greek island of Corfu, Callista Melbourne reluctantly sails to England to honor her father's dying wish. But before she reaches England, a fierce storm knocks her from the ship to face certain death in the icy grip of the ocean. When she awakes in Stanton Abbey, cared for by a handsome stranger, she doesn't know where he came from, or who she is.
When Adam Carlyle pulls the unconscious woman from the sea, she is the most beautiful thing he's ever seen. Concerned by her amnesia, he tracks down Callista's true identity, and becomes determined to save her from marrying a scheming fortune hunter. A widower, his attraction to Callista threatens his vow to never risk his heart again, and leaves him wondering how to protect his new love from the dangers of his past.
"Katherine Kingsley is a miracle worker, a writer who understands the map of the human heart." – Romantic Times
Kingsley, Katherine