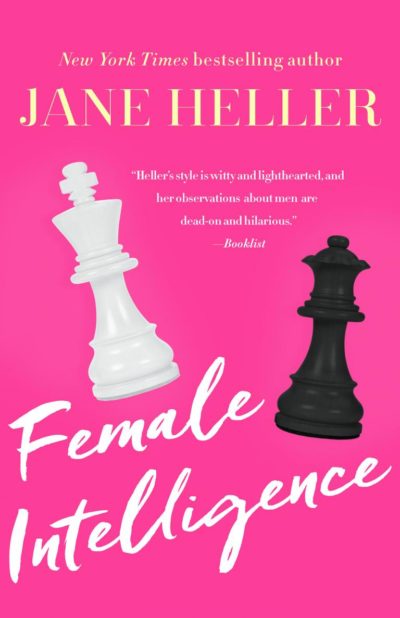 Female Intelligence
"Hilarious." – USA TODAY
"Dead-on and hilarious."—BOOKLIST
Lynn Wyman, creator and master of The Wyman Method, lives a dream life. After years of success running her own private practice that teaches men how to communicate with women, and now penning a bestseller, she's on the cusp of scoring her own TV show. It's a busy time, but thanks to her patented method, her home life is doing just fine. Kip, husband and poster child for The Wyman Method, is always sure to have dinner ready just as Lynn walks through the door.
He's sensitive, thoughtful, responsible—and he's been seeing someone else.
Lynn is heartbroken when she discovers him cheating, but to make matters worse, the tabloids have just found out. She's ruined.
Mourning her career with her girlfriends one day, Lynn picks up the "America's Toughest Bosses" issue of Fortune magazine, featuring macho bad boy CEO Brandon Brock.
Struck with a brilliant scheme, she sets off to seduce this chauvinist playboy and turn him into the perfect Wyman Method success story. A simple enough task for a powerhouse like Lynn, but she hits just a few small snags. She's falling for this pigheaded patsy fast, and while she's wrestling with her emotions, a mystery person is trying to end her career.
Heller, Jane