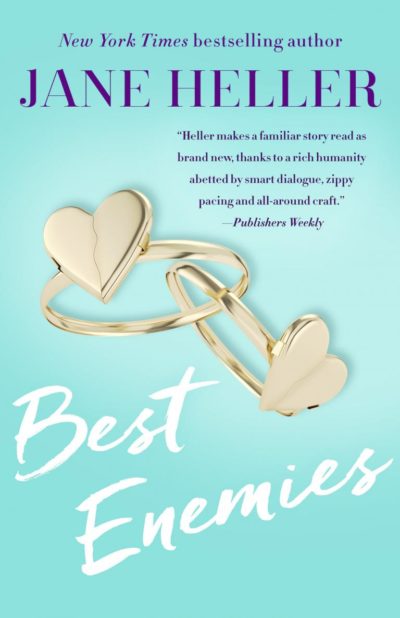 Best Enemies
"A flat-out funny read." —COSMOPOLITAN
"Smart-alecky…outrageous." —HOUSTON CHRONICLE
Amy Sherman has it all—a two-bedroom Manhattan apartment, a great job as a publicity director at a major publishing house, and a romantic life that's…less than robust, but two out of three isn't bad. She's come a long way from playing second fiddle to spotlight hog and former best friend, Tara Messer. In fact, she's even recovered from walking in on her blond bombshell frenemy in the bedroom, with her fiancée, just before her wedding.
Or so she thought.
Tara, now married to the man who broke Amy's heart, has made a career put of being positively perfect. Of course she's waltzing back into Amy's life on mile-long legs, with a life so Simply Beautiful it got its own book deal—and Amy's gets tapped to be its publicist.
Unable to swallow it all, Amy spits out a tiny little lie. She's engaged. To a handsome, famous mystery writer. Who hates her. If Amy could just get him to play along with the farce, she may survive publishing Tara's book.
But let's not feel so sorry for Amy yet. A dual perspective, laugh-out-loud funny tale of betrayal, forgiveness, and finding new love, Best Enemies proves that no one knows you quite like a best friend.
Heller, Jane