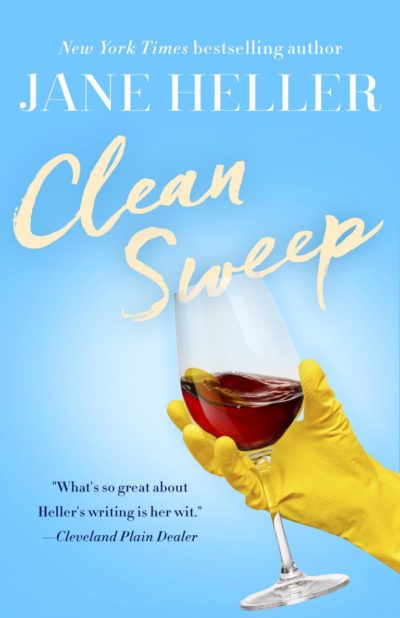 Clean Sweep
Suspense meets romance meets zany comedy as a spoiled princess is forced to become a maid in a tough economy. The laughs keep coming in Jane Heller's debut novel about love and survival.
What's a woman to do when her husband loses everything in the stock market…then ditches her to go back to his first wife? If she's Alison Waxman Koff and she's been living the good life in her Connecticut McMansion, Maplebark Manor, she sells her furs and starts doing her own nails. But that isn't enough to stave off foreclosure, so she falls back on her one marketable skill: housecleaning. She secretly becomes a maid, piling her Windex, her Fantastik, and her vacuum into her Porsche and going to work for a sleazy celebrity biographer. When that ends in mayhem and the murder of her only customer, Alison finds herself with yet another role to play: prime suspect. Enter Cullie Harrington, the hot photographer who comes to photograph Maplebark Manor for the realtor. He offers her his sailboat as a safe haven from the police, along with the kind of unconditional love she's never known—as long as they both can stay one step ahead of the real killer.
An engagingly winsome heroine, Alison sheds her material girl image as she scrambles to keep in step with a changing world and to find romance with a man whose love for her is recession proof.
Previously published as "Cha Cha Cha."
Heller, Jane