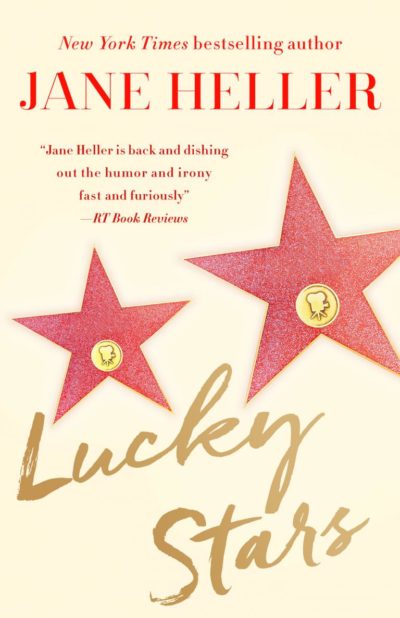 Lucky Stars
"Wildly inventive…Heller's prose is quite funny and always engaging." —PEOPLE
"Fresh language, with singular energy…spirited, effortless entertainment." —PUBLISHERS WEEKLY
Stacey's acting career is on the rise, she can feel it. After leaving Cleveland for the glamour of Hollywood, she knows she's on the path to becoming a star. The big screen is calling her.
Well, it could be. With her mother buzzing her cellphone every twenty minutes, it's really easy to lose a casting callback among all the smothering. Helen is a good mother, but she just can't resist checking up on her baby at all hours. After all, Hollywood is dangerous for a girl out on her own. There are violent neighborhoods, cutthroat directors, and worst of all, no one even eats out there. So when she spontaneously decides to move down the street from Stacey, she thinks she's doing Stacey a huge favor.
Stacey long wished her mother would get a life, she just should have mentioned that her own was off limits. Not only has Helen invaded her space, she's invaded her world. When she finds a bone in her can of tuna, she doesn't just get an apology from the company, she gets to star in their major commercial, rocketing her non-existent acting career straight to the top and landing her a mysterious dreamboat of her very own.
Meanwhile, Stacey's career is starting to tank and she's falling for a man she thought she hated. Her resentment of her mom is more than she can bear, but when her mother's new boyfriend turns out to be shady, can she swallow her pride long enough to save her life?
Heller, Jane