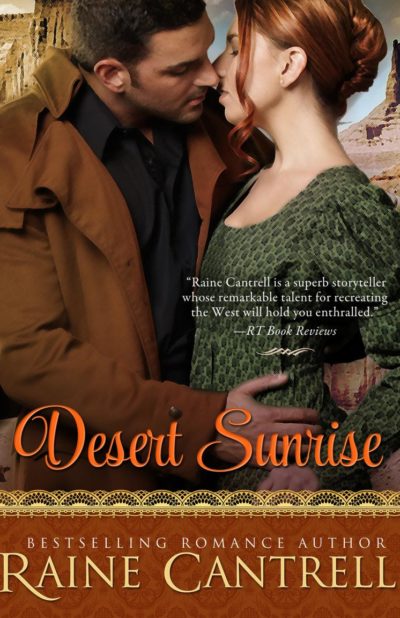 Desert Sunrise
A desperate woman meets her destiny on the Arizona frontier. From national bestselling romance author Raine Cantrell.
"A must read and definite keeper. Western romance at its best." —Janelle Taylor, NEW YORK TIMES bestselling author of CHEROKEE STORM
After her husband is murdered on their wedding night, Faith Beckett is on the run, with her father and siblings in tow. They have a land stake on the far side of the Arizona Territory, a perilous journey for even seasoned travelers, and are in need of a guide as determined as Faith.
Delaney Carmichael was raised by the Apache, and a man as hard and dangerous as the land he loves. On a mission to restore his family's honor, he has no time to help Faith and knows he'll be better off if he ignores her beauty. But when Faith walks head on into danger, he's moved to save her despite his best judgment. Ensnared by Faith's turquoise eyes and a mystical connection to ancient Apache legends, the hardness of Delaney's heart is softened as mutual passion is revealed in the wild lands of Arizona.
Cantrell, Raine