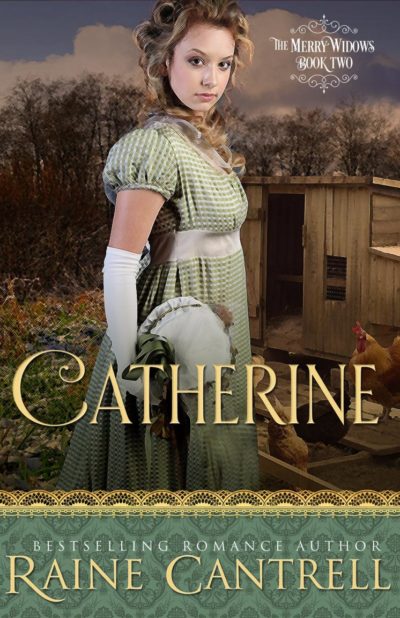 Catherine
The Merry Widows - Book Two
An aristocratic playboy finds himself the houseguest of a brash, bold, confounding, yet inexplicably beguiling widow in this incredibly witty romance from Raine Cantrell.
For Catherine, widowhood does not mean mourning. It means freedom. Finally experiencing the world outside of her former husband's strict and watchful eye, Catherine finds new joy in the simplicity of life in the home she shares with her closest friends, Mary and Sarah.
With Mary close to having a child of her own and Sarah acting as Mary's midwife, Catherine is facing an empty house for the first time ever. To make the best of it, she's agreed to host a good friend's brother for a much-needed break from his obsessive working.
What should be a quiet vacation for Gregory Michael Mayfield III in the tranquility of the countryside, however, quickly turns to disaster. Gregory, used to finery, order, and getting exactly what he wants, arrives earlier than expected, to the surprise of his seemingly scatterbrained but stunning host.
Peace and privacy are all Gregory is after, but when he finds himself drawn to Catherine's own stubbornness and the intelligent nature he at first took for granted, both may fall to the wayside. Will the calamity send Gregory packing or draw him ever closer to the untamable Catherine?
Cantrell, Raine