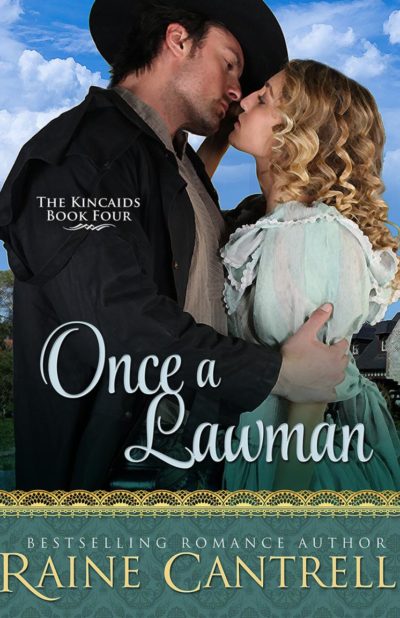 Once a Lawman
The Kincaids - Book Three
"Raine Cantrell is a superb storyteller whose remarkable talent for recreating the West will hold you enthralled." —RT Book Reviews
A sharp-tongued heiress on a passionate search may fall for the very sheriff she keeps butting heads with in this enthralling continuation of the Kincaid saga.
Conner Kincaid is ready for life to start slowing down. With his brothers settling down and taking on more responsibilities on the family ranch, he can finally focus on being sheriff of his small town.
But when the tall, haughty beauty that is Belinda Jarvis shows up to his office with demands, he's dragged into a difficult mission. Worse, Belinda's after someone too close to him for comfort.
On a desperate search for the child of her deceased brother, Belinda is willing to pay Conner almost any price—and expects to. But when the beguiling and tall sheriff refuses her bribe she's shocked to find, for the first time in her life, a lawman who can't be corrupted.
As they begin their search, Belinda finds herself falling—hard. Little does she know that the lawman who has the key to her love is also protecting a fugitive.
Can Belinda find her nephew without losing her heart?
Cantrell, Raine