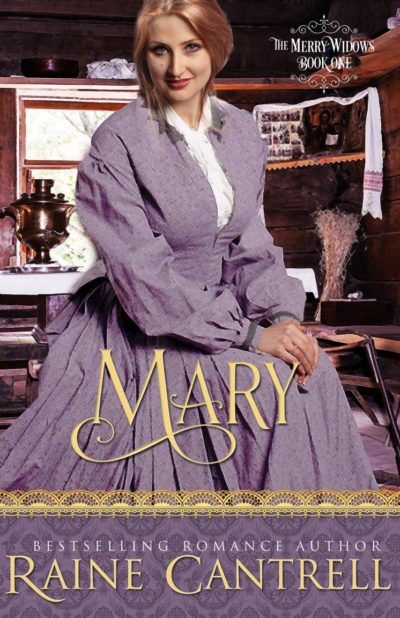 Mary
The Merry Widows - Book One
When a man with too many secrets to count finds himself and his child at the mercy of a medic with a tender heart, their tragic pasts will either tear them apart or fan a flame they never believed would spark again.
For widow Mary Inlow, there is little left to mourn for her dead husband. Knowing only his cruelty and mockery for being unable to bear him a child, life without him should be as bright and new as a spring morning. But night always comes. Mary's dreams are haunted by the screams of a little girl she can never reach. Troubled by nightmares but determined to start life anew, Mary becomes a reliable town medic and crafts beautiful dolls in her spare time.
Living an accomplished and peaceful little life alongside her childhood friends, dubbed the Merry Widows, Mary is determined to take her sweet time entering back into the world as a free woman. She vows to never again cater to the demands of another man. That is until one shows up on her doorstep bloody, exhausted, and carrying his life on his shoulders.
Desperately seeking medical help for his wounded little girl, Rafe McCade barges through Mary's front door in the worst shape of his life. Ushered into action by a child in need, Mary asks for little information of the frantic father with eyes as tumultuous as a storm, but his tender care of the child speaks volumes. McCade is forever in debt to Mary for rescuing his daughter, but the longer he stays in her home, the more he fears she may just rescue something money cannot replay: a piece of his soul he thought long dead.
Cantrell, Raine