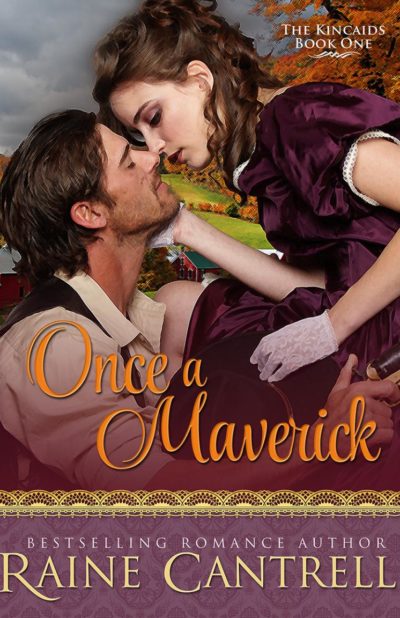 Once a Maverick
The Kincaids - Book One
"Raine Cantrell is a superb storyteller whose remarkable talent for recreating the West will hold you enthralled." —RT Book Reviews
A woman far from home, whose spirit is hardened by revenge, finds herself melting for a cowboy in this spellbinding western from Raine Cantrell.
Dixie Rawlins has two missions: finding her father's murderer and hustling as many cowboys as she can in the process. It's not a life that welcomes much company, and to Dixie most people are just a distraction. But when a card game goes south and she finds herself outgunned, a distraction is exactly what she needs.
Luckily, she's got Ty Kincaid. Curiosity piqued by Dixie's fast hands, clever mouth, and beauty that permeates the roughest disguises, Ty can't help but jump into the fray at her side. Thanks to their teamwork, they narrowly escape with their lives—and the gamblers' satchels and gold.
Now Dixie's got a man by her side who is kind, handsome, and thanks to her, on the run.
But when they shake off her pursuers, can Dixie go back to her lonely pursuit of revenge? Or has Ty 's kindness reawakened what she fears most: a longing for love and a normal life
Cantrell, Raine