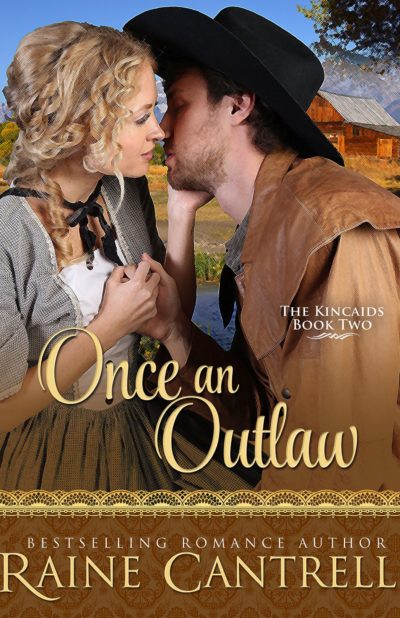 Once an Outlaw
The Kincaids - Book Two
A widower on the brink of losing it all may find everything in the heart of a renegade Kincaid brother.
Jessie has enough trouble in her life.
With her husband dead and the bills piling up, it looks like she may lose her ranch forever. To top it off, she can't find the cause of some mysterious rustling happening on her property. Lucky for her, she's got a guardian angel that's been leaving her gifts to make her days a little bit more bearable.
But when she finds a man half dead on her porch she wonders if she's being watched by the devil instead. Nursing this stranger back to health isn't easy, and getting to know him is downright impossible—especially since he's the orneriest man she's ever had the misfortune of meeting in her life.
Little does she know that Logan Kincaid is a man on an undercover mission.
When a gunshot wound nearly kills him, Logan is at the mercy of a strange woman's kindness. Being bedridden in Jessie's home wasn't in his plans. Worst of all, his nurse is damned chatty. He's got his own secrets to protect, but as Jessie opens up her home and her world to him, he might just be willing take another bullet just to stay in her luminous glow.
Cantrell, Raine