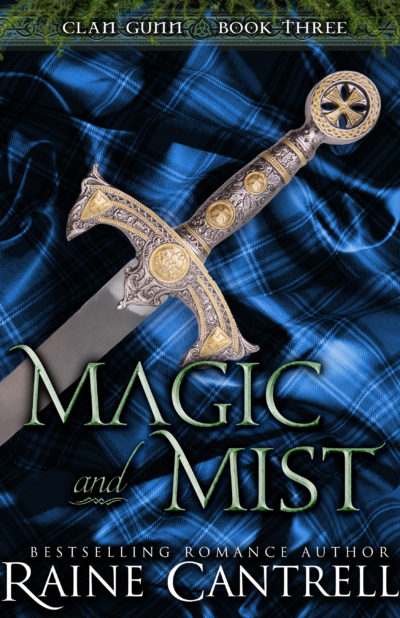 Magic and Mist
Clan Gunn - Book Three
Longevity, continuity, eternity.
This is what Meredith of Cambria's ring symbolized, but all she sees ahead of her is destruction. Last of her line and a trained druid, Meredith cannot afford to let her feelings get in the way of her mission. She must stop Owain ap Madog before he uses her powers for evil.
If only her gift did not forbid her from killing.
Now, the gentle face of Davey of Clan Gunn, the cherished youngest brother of his clan, whom she saved once from dire illness, is the only person her visions have shown her delivering the fatal blow that would end her sorrows.
Davey has known Meredith for what feels like his entire life. Born with the power of sight similar to her own, he has seen her face countless times in his dreams. He knows her. He adores her. But with a nature so secret, he can't trust her.
On a journey fraught with danger, can Meredith resist falling for the man she knows she cannot have? Would Davey be willing to kill for the woman of his dreams?
Cantrell, Raine