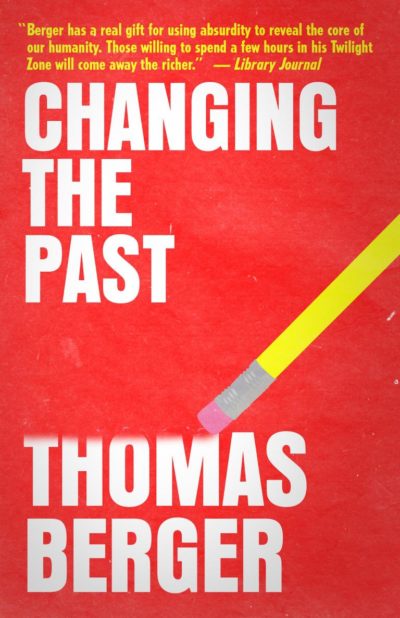 Changing the Past
Thomas Berger, master of genre bending, explores the age old question: What if you could change your entire life?
"Berger has a real gift for using absurdity to reveal the core of our humanity. Those willing to spend a few hours in his Twilight Zone will come away the richer. Highly recommended."—Library Journal
With a loving wife and son, a successful job as chief copy-editor, and a schedule all his own, Walter Hunsicker is happy with his existence.
But into each life some rain must fall.
Taking shelter from a heavy storm with a stranger, Walter confesses there are small things he wouldn't mind changing about himself. He'd like more money, a little less monotony, and maybe a new name. Something like Jack Kellog.
The stranger, possessing a power unfathomable to Walter, eagerly makes his wish a reality. Walter doesn't walk back into the rain, but into another life. As rich, womanizing, slumlord Jack Kellog, he shocks himself so much that he tracks the stranger down and asks for his life back before the day's through. But once the stranger agrees to end his experiment, Hunsicker returns home to devastating news. His son has AIDS, and is beyond treatment.
Desperate to spare his family and himself this cruel fate, Walter leaps into new lives. Comedian, writer, radio psychologist: Are any of the new Jack Kellogs enough to escape Walter Hunsicker's grief?
Berger, Thomas