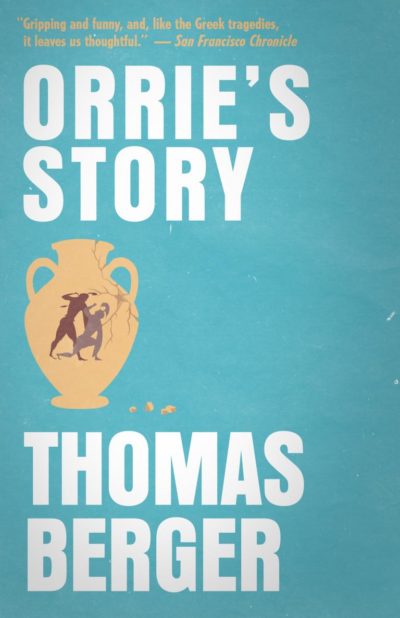 Orrie's Story
Thomas Berger puts his signature spin on the Greek myth ORESTEIA in this brilliant story set in small-town America.
"Gripping and funny, and, like the Greek tragedies, it leaves us thoughtful" —San Francisco Chronicle
When Augie leaves to join the army, it's the first time his family sees him as anything but a waste of space. Not too worried about the kids and fairly certain his wife is having an affair, Augie pulls up his bootstraps and enlists.
Years later, Augie returns a war hero. With his pictures on the wall at the local bar and medals adorning his army uniform, he's welcomed home with arms wide open by the locals. His wife, however, is a different matter entirely. She wasn't counting on Augie coming back, ever. Hatching a plan with Augie's cousin, E.G., the two do the unthinkable. Planning to electrocute him and make it look like an accident, the two murder Augie in his own home, hoping to get rid of him and take his pension.
At the wrong place at the wrong time, Augie's daughter Ellie finds out about everything. Enraged, she immediately accosts her brother Orrie on his visit from college, demanding revenge. What ensues is a tale truly worthy of the tragedy it is based on. Secrets are revealed and trusts are betrayed that change a family's fate forever.
Berger, Thomas