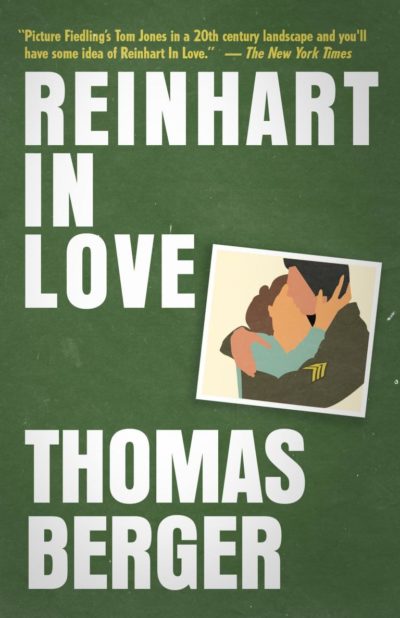 Reinhart in Love
Little Big Man author, Thomas Berger, proves that sometimes war doesn't change a person, but the world he lives in.
Carlo Reinhart returns home from his service in Germany expecting the Illinois he left not too long ago. What he finds instead is new technology, old attitudes, and people he's not sure he can relate to anymore.
As Reinhart stumbles back into life as a civilian, he finds camaraderie in the most unlikely places. On reintroducing himself to former classmate Splendor Mainwaring, a man too smart for his lot in life as a mechanic, held back by his race, he finds a new, eccentric friend. His new boss isn't just the most over-eager real estate agent in town. He's also a seasoned con man. Not even settling down comes easy to the gentle Reinhart. Duping him into marriage, his new wife Genevieve Raven is a force to be reckoned with.
Endlessly surprising, this funny, sharp-edged narrative is Pulitzer-finalist Thomas Berger at his very best. With an over the top cast of characters, it's impossible not to fall in love with the exact people that make Reinhart's life impossible.
Berger, Thomas