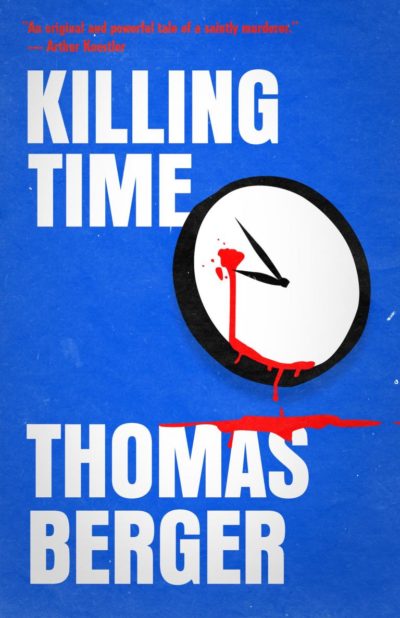 Killing Time
Thomas Berger breaks all the rules in this detective story that's less who-done-it, and more why-done-it.
"An original and powerful tale of a saintly murderer."—Arthur Koestler
"Detweiler is one of the most complex characters in modern fiction…the eeriest thing about him is that he is wholly believable, which is to say, of course, that Thomas Berger is a magnificent novelist."—National Review
Meet Joseph Detweiler—a polite, sincere, and thoughtful murderer.
He believes in living in the moment, it's just that every moment comes at a price.
So when he murders Billie Bayson, her mother, and a boarder in their home on Christmas Eve, he really means no harm. He's also not the first suspect.
As the police delve into the sordid private lives of the Bayson family in the aftermath of this horrific event, seeking the real killer, Detweiler befriends Tierney, a detective assigned to the case. But as details of the case unravel, so does the chilling truth about Detweiler. He has not just committed the murder at hand. He believes he's performed a kindness to Billie and to himself. In his mind has freed her from life, and himself from the flow of time.
Can Detective Tierney live with knowing the killer was right under his nose?
Berger, Thomas