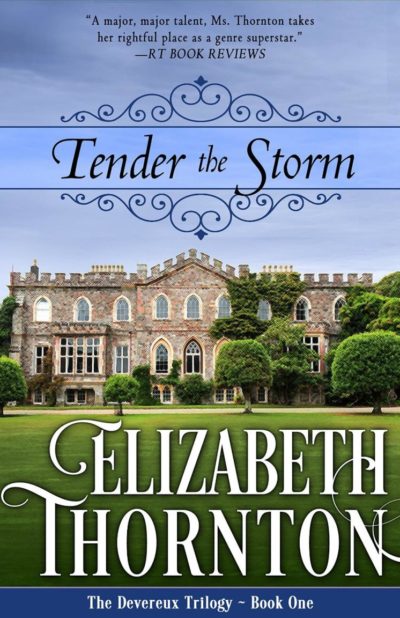 Tender the Storm
The Devereux Trilogy - Book One
From the USA TODAY bestselling author.
"I consider Elizabeth Thornton a major find." —Mary Balogh, NEW YORK TIMES bestselling author of ONLY ENCHANTING
Book 1 in the Devereux Trilogy
Zoe Devereux is a fearless seventeen-year-old. Though disguised as a schoolgirl, when she is spirited out of France by Rolfe Brockford, Marquess of Rivard, her life changes forever. Posing as a Revolutionary, Rolfe is on a mission to rescue innocents from the bloody horrors of the guillotine.
Once in London, Rolfe finds himself unwilling to abandon the waifish girl and shocks polite society by taking her as his bride—in name only. What began as a marriage of convenience quickly grows into something altogether different. But Rolfe and Zoe face countless challenges—from political intrigue to their own pride, jealousy, and fiercely guarded secrets. Now, as the strife in Europe hits its peak, two stubborn hearts must make the ultimate alliance.
Thornton, Elizabeth