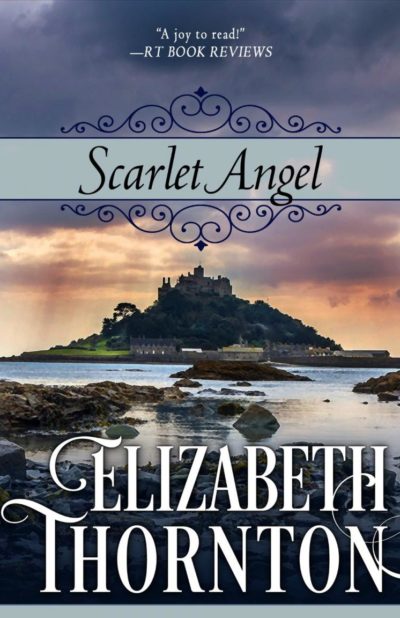 Scarlet Angel
From the USA TODAY bestselling author.
"I consider Elizabeth Thornton a major find." —Mary Balogh, NEW YORK TIMES bestselling author of ONLY ENCHANTING
Eleven years ago, Cam Colburne, Duke of Dyson, witnessed the unspeakable horrors of mob hysteria in a French prison as he watched his family condemned to death by the actions of an innocent young girl, the daughter of a French diplomat. Now, a decade later, Cam's moment of retribution has come. Lovely Gabrielle de Brienne is now his prisoner, held for ransom at Cornwall castle.
The product of a most unconventional education, Gabrielle is now more hoyden than lady. Her powerful captor doesn't frighten her with his threats. But, his commanding kiss sends shivers of desire through her body. The tenderness beneath his pride and arrogance, however, warns her that she is far too vulnerable. In the dark of night, she longs to understand the secret her enigmatic captor hides behind his mask of indifference. But by day, she plots her escape, fearing her heart and her will to resist him will soon be lost forever.
Thornton, Elizabeth