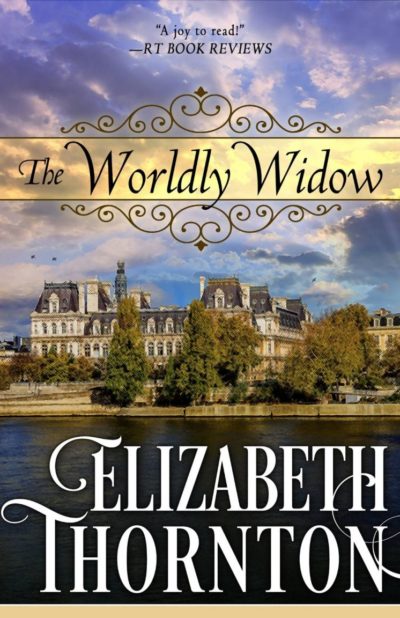 The Worldly Widow
From the USA TODAY bestselling author.
"I consider Elizabeth Thornton a major find." —Mary Balogh, NEW YORK TIMES bestselling author of ONLY ENCHANTING
Ignoring the dangers still lingering in the aftermath of Waterloo, Annabella Jocelyn arrives in Paris on a mission—to purchase the publishing rights to a scandalous dairy written by a notorious femme fatale. An astute businesswoman, Annabella knows that securing this diary will certainly bring both fame and fortune to her fledgling press. All that stands in her way is a cadre of dangerous gentlemen determined to bury their indiscretions, and a brave war hero (and incorrigible rogue) determined to keep her safe, preferably in his bed.
David Falconer, the Earl of Dalmar, knows how to fight and win, be it for his country or any woman who takes his fancy. His need to possess the cool, composed Annabella is unrelenting and deliriously consuming, yet his duty as a gentleman to keep her safe from the hands of merciless men is growing even stronger. Both desires are proving treacherous at best, for fearless Annabella is a formidable match for his skills for both soldiering—and for seduction…
Thornton, Elizabeth