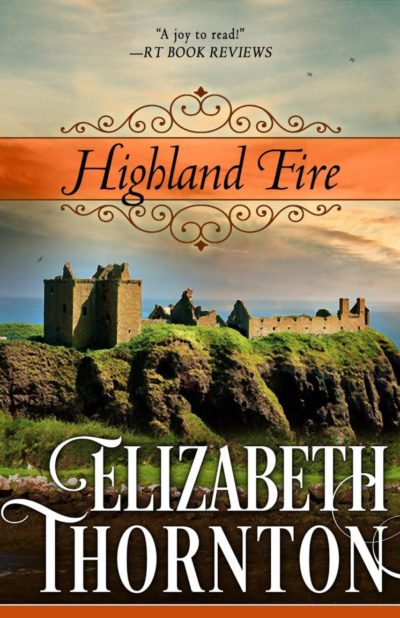 Highland Fire
From the USA TODAY bestselling author.
"I consider Elizabeth Thornton a major find." —Mary Balogh, NEW YORK TIMES bestselling author of ONLY ENCHANTING
Disguised as a boy, Caitlin rode out with the rebels to attack the English laird who dared to call himself chief of her beloved clan. But the bronzed, golden-haired hero of Waterloo was more of a man than the tempestuous Scottish innocent had bargained for.
Enflamed by Caitlin's stormy beauty, wild spirit and wicked tongue, Lord Randal swore to tame her—in and out of his bed. Now, as the dark secrets of the past fan the embers of an ancient blood feud to raging fury, Caitlin will find herself trapped in wedlock, her heart held captive by this bold and virile invader whose searing kisses set her soul aflame with an unexpected and unconquerable love. Together, they dare danger and destiny for an unforgettable passion!
Thornton, Elizabeth