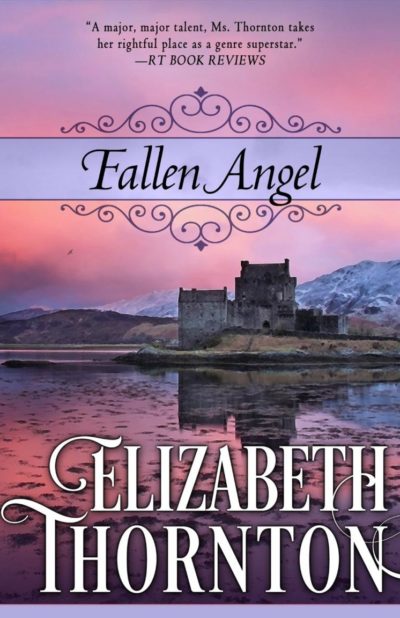 Fallen Angel
From the USA TODAY bestselling author.
"I consider Elizabeth Thornton a major find." —Mary Balogh, NEW YORK TIMES bestselling author of ONLY ENCHANTING
Beautiful, fiery Scotswoman Maddy Sinclair held one man responsible for the scandal and tragedy that ruined her family: Viscount Deveryn, better known as The Fallen Angel. But when Maddy fell blindly into his powerful embrace, she was unaware the man who kissed her so skillfully was her sworn enemy. Now it is much too late, for though her heart may be lost, her will to foil Deveryn's scheme to steal her legacy is stronger than ever.
Deveryn had his sights set on Maddy's castle and her tempting beauty—but not her affections. That changed as he found himself challenged by her wit, her guile, and her ability to turn the tables on his best laid plans, offering him a lesson in seduction that proved heaven does indeed exist on earth—and that perhaps only one thing can redeem a fallen angel.
Thornton, Elizabeth