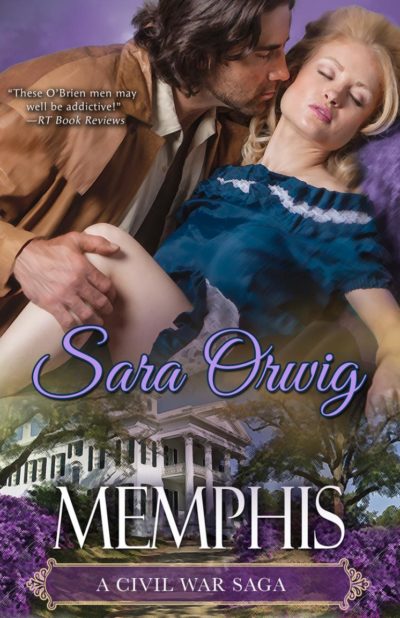 Memphis
A Civil War Saga
In the second book of the sweeping historical trilogy, a woman defies expectations to hold onto her land, and her heart. From USA Today bestselling romance author Sara Orwig.
"An incredible Civil War romance…Ms. Orwig has gifted the readers with a tour-de-force novel that belongs on everyone's must read list." – Affaire de Coeur magazine, Five Stars.
Spirited Sophia Merrick is left to run the family farm after her father and brothers go off to fight for the South in the ongoing civil war. Scorning the limitations imposed on her because she's a woman, Sophia vows to protect her family's land from invaders. What she doesn't anticipate are the stirrings of passion dredged up by cavalryman Caleb O'Brien, the immigrant who has vowed to fight for the South just as his forefathers fought to protect Ireland. Her resistance to his charms makes Sophia all the more alluring to Caleb, and he's just as determined to bring her womanly passion to the surface as he is to protect her from the dangers of war.
"A stirring romantic adventure that will capture your heart and imagination." – Rendezvous magazine
Orwig, Sara