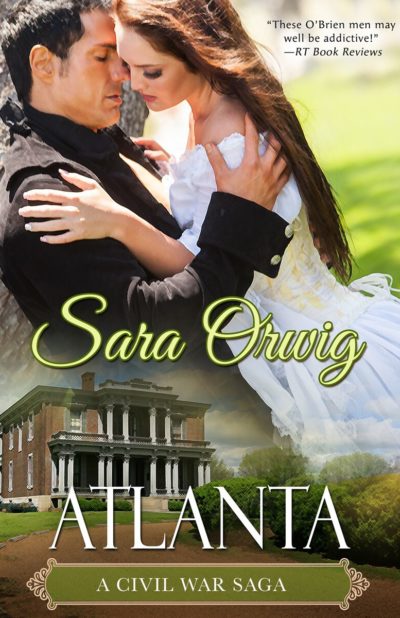 Atlanta
A Civil War Saga
The conclusion to the sweeping historical trilogy, as both the South and its people have been transformed by war, unexpected passions are ignited. From USA Today bestselling romance author Sara Orwig.
"Fast-paced action and escalating romantic tension make ATLANTA a pageturner. These O'Brien men may well be addictive!" -RT Book Reviews
The Northern soldiers ravaged Atlanta during the Civil War. Now as the city attempts to recover, all Claire Dryden has left is the little boy she has adopted and sworn to protect with her life. When the handsome Yankee colonel Fortune O'Brien storms into town, demanding to reclaim the boy he claims is his stolen son, Claire's vow is put to the test. For she loves the boy more than life itself, but the passion O'Brien ignites in her threatens to weaken her resolve.
"A wonderful romance told with passion and style by the talented Ms. Orwig…well-developed characters…this book is HOT." – Affaire de Coeur Magazine
Orwig, Sara