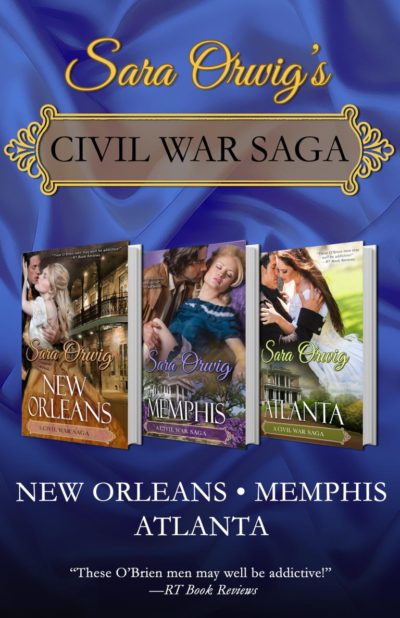 The Civil War Saga (Omnibus Edition)
Winner of eight ROMANTIC TIMES awards, with over twenty-million copies in print, Sara Orwig is an undisputed queen of historical romance. In this war-set saga, Orwig discovers the tragedy and passion in the war between the north and the south.
In the start of this saga, NEW ORLEANS, a wealthy southern belle must choose sides in the battle between her head and her heart as two men vie for her affections. MEMPHIS finds the ongoing war approaching the homefront of a headstrong woman, just as a cavalryman makes a charge for her heart. And, in the sweeping conclusion, ATLANTA, unexpected passions are ignited in a destroyed city when a Yankee colonel comes south to collect what he believes is his, only to find that some wars go on even when the smoke clears.
These three tour-de-force novels are perfect for all passionate readers of historical romance, from the USA TODAY bestselling author of over ninety novels.
Orwig, Sara