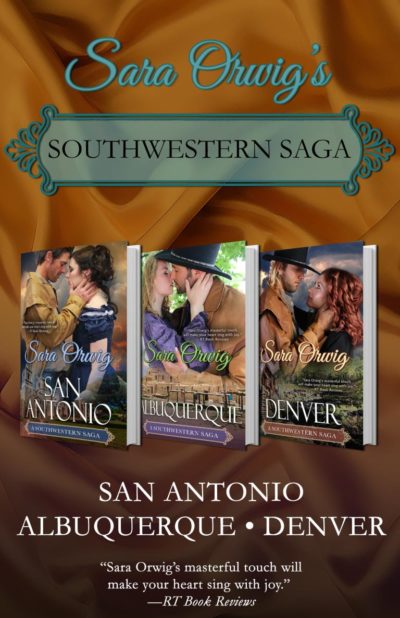 The Southwestern Saga (Omnibus Edition)
Winner of eight ROMANTIC TIMES awards, with over twenty-million copies in print, Sara Orwig is an undisputed queen of historical romance. In these three novels of westward expansion, the sun beats down on the plains during the days, but it's passion that keeps the nights warm.
In DENVER, a man flees west to escape his past, only to lose his heart to a woman with the power to destroy him, or give him his one shot at redemption. ALBUQUERQUE brings together a pious woman and a shattered man who only have their passion in common. And in SAN ANTONIO, a man's quest for revenge will take him into the home of his most hated enemy, and into the heart of that enemy's beautiful daughter.
The west heats up in Sara Orwig's epic romances, showcasing three breathtaking stories of a lawless land and untamable hearts.
Orwig, Sara