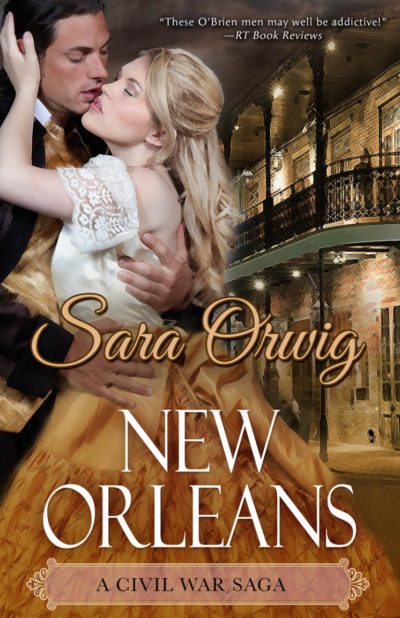 New Orleans
A Civil War Saga
The start of a sweeping historical trilogy, the search for romance begins as the threat of civil war looms. From USA Today bestselling romance author Sara Orwig.
"Sara Orwig presents readers…with a story as big, sprawling, passionate, and seething with excitement and danger as New Orleans itself…a riveting tale…"—Romantic Times
As rumblings of succession begin in the south, New Orleans heiress Chantal Theirrie is looking for a husband. Obligation drives her towards Lazare Galliard, the man who has it all, including wealth, power and passion. But Rafferty O'Brien, an Irish immigrant who has come to New Orleans to seek his fortune, has an impossible-to-resist drive, and is determined to get what he wants, including the beautiful but out of reach Chantal.
As a war brews between the states, Chantal will be fighting her own war between what her heart and her mind wants.
"A richly rewarding story – a real page-turning. Sara Orwig is unquestionably one of the best romance writers in the country today."—B. Dalton's Heart to Heart.
Orwig, Sara