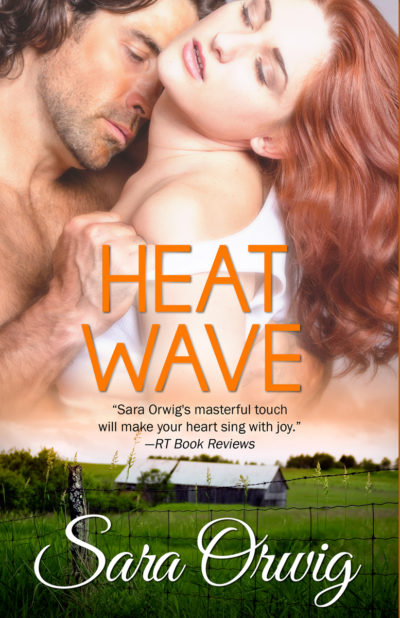 Heat Wave
As the temperature rises, passions are ignited during the hottest summer in Kansas yet. From USA Today bestselling romance author Sara Orwig.
"Delightful, humorous, sensitive and very sensual! You'll love it!" – Affaire de Coeur magazine
Marilee O'Neil isn't one to turn down a challenge, not even when it's to pilot a friend's hot air balloon in a race. But when she's forced to change course and make an unexpected landing on a wheat farm, Marilee's overconfidence gets the better of her, and she ends up in the middle of a swimming pool, giving the handsome sunbathing farmer quite a shock! But Cole Chandler takes surprise in stride, gallantly rescuing Marilee from her soggy landing, and instantly setting her body afire. Though Marilee tries to resist their growing attraction, she can't deny that it isn't just the summer heat that has her on the edge.
Orwig, Sara