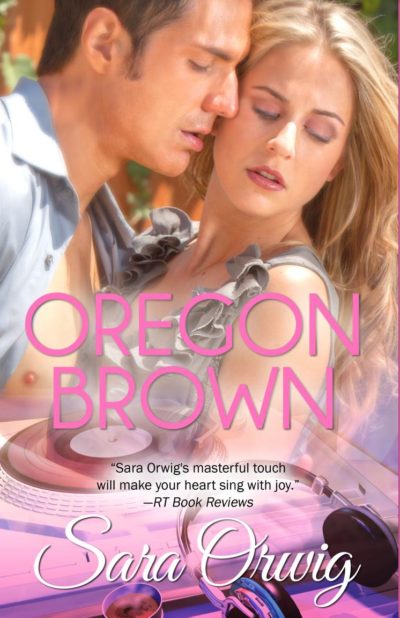 Oregon Brown
Fantasy clashes with reality as a woman's passions are torn between two impossible options. From USA Today bestselling romance author Sara Orwig.
"Sara Orwig really shows her stuff in the marvelous OREGON BROWN…This book is destined to become a real classic."—Romantic Times
"[A] deftly humorous touch…with a unique first encounter." —Chicago Sun-Times
Charity Jane Webster spends her evenings listening to the sexy voice of DJ Rory Runyon flowing across the airwaves. Filling her nights with love songs and whispered endearments, he's the perfect fantasy lover—unlike her distractingly handsome neighbor. Oregon Brown drives Charity crazy, somehow knowing all of her deepest secrets while being impossibly seductive. Charity will have to choose between the voice that haunts her dreams, and the man who can hold her in his arms.
"This…proves that the great romances can stand the test of time. Sara Orwig is at her best with the poignant, witty, and charming OREGON BROWN." —Affaire de Coeur magazine
Orwig, Sara