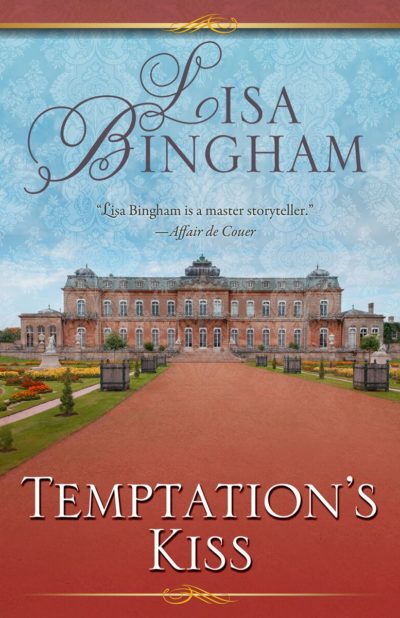 Temptation's Kiss
To tame the beast in a man, one woman must unleash her own animal nature.
"A truly enchanting romance. Lisa Bingham is a master storyteller. Her characters are delightful, full of dimension and individuality and make you laugh, cry and leave you sleepless while you try to read just one more page. A captivating read!"—Affaire de Coeur
Chelsea Wickersham seeks a new start. The conservative English governess agrees to tutor the long-lost heir of the mysterious Cane estate. But when she arrives expecting to find a boy to teach, she is instead introduced to a strange and terrifying sight: Sullivan Cane, a feral, uncivilized man.
But Cane is craftier than any beast. Taken from his island hideaway, forced to return to his family estate in Scotland, he strives to outwit his calculating brethren. He plays the role of wild man that they all believe him to be, but even as he grows exhausted of his savage pretense, he also discovers an unexpected pleasure in watching the walls of Chelsea's façade crumble.
As passion sparks between teacher and student, a sinister enemy lurks in their midst, threating their love and their lives. To survive, and to be together, this untamable man must learn to act his part, and this upright woman must learn to unleash the animal inside of her.
"A vibrant, sensitive, and unusual love story." —Romantic Times
"You will hate to put it down and miss the characters when you finish."—Rendezvous
Bingham, Lisa