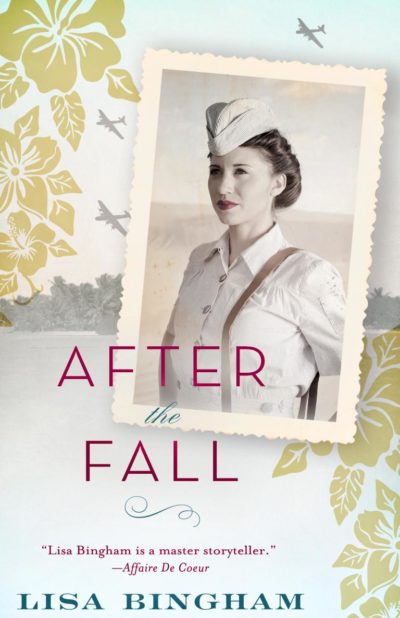 After the Fall
With Into the Storm, Lisa Bingham wove a spellbinding romance set during the Blitz. Now, she turns her eye to the Pacific in this gorgeous WWII tale of courage, fear, and love on an island doomed to fall.
At the dawn of WWII, the Philippines is a haven for those intent on shedding their pasts and reinventing themselves. Lt. Riley Gilhouley—The Great Gilhouley—keeps the troops well stocked in contraband as he seeks the attention of Maj. Rosemary Dodd, a by-the-book officer who leads her nurses with expert care. Ex-priest John Macklin searches for absolution, but finds himself tangling with Glory Bee O'Halloran, a stripper hired to take off just enough clothing to throw the troops into a frenzy.
But when, mere hours after the bombing of Pearl Harbor, the Japanese attack the Philippines, the island haven explodes into the chaos of battle.
Thrown from the passion of Gilhouley's arms into the harsh realities of war, Rosemary begins to question everything she once held dear. As their stolen moments together blossom into something more, Gilhouley's secret missions behind enemy lines threaten to end what has only begun. Trapped, Glory Bee has nowhere to run, putting herself and her secret, unborn child in danger. All too quickly, the only thing separating her from the advancing enemy is a fallen priest with a haunted past who promises to keep her safe. The two of them are drawn together in a desperate bid for survival, but John knows his growing love for Glory Bee is at odds with his need to strike back at an old enemy.
Set amid the heartbreak of a besieged country waiting in vain for help to arrive, this stunning novel blends a meticulous eye for history with limitless heart. Bingham, a master of the genre, has penned a novel that will stand the test of time.
Bingham, Lisa