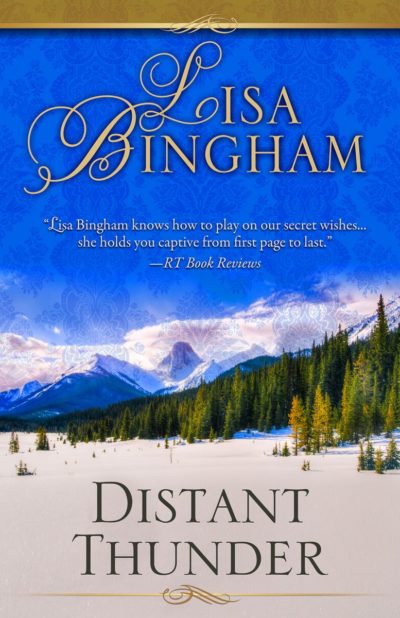 Distant Thunder
A chaste beauty, a hardened lawman, and a love impeded by the shadows of the past.
"DISTANT THUNDER is a story of sensitive, tender emotions and awakening passion—pure joy on every page."—Affaire de Coeur
A haunting truth too terrible to share drives beautiful Susan to live as a nun, hiding the reality of her past even from her lifelong friend, Daniel. Growing up, Daniel was her protector and savior, yet when he returns to town, her orderly life is abruptly thrown into disarray. No longer is he the boy from her childhood, but a striking lawman, both dangerous and desirable.
Determined to make Susan his wife, Daniel arouses her deepest passions and unlocks her darkest secrets. But before they can embrace the promise of the future, Susan must confront the past she worked so hard to keep hidden.
"Lisa Bingham's beautiful tale of a childhood love that grows into an adult passion… will appeal to anyone looking for a romance that is not only brimming with delightful characters and sweet love, but also deep with meaning."—Romantic Times
"Ms. Bingham has written a captivating tale of two people burdened by the past; two people who care deeply for one another but who hesitate to share their deep pain… A truly enjoyable read."—Inside Romance
Bingham, Lisa