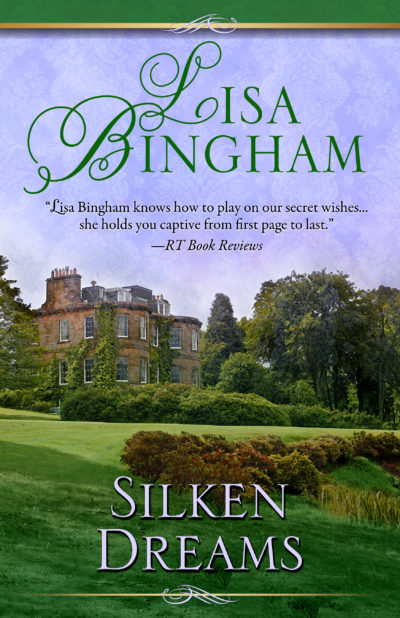 Silken Dreams
A wanted man seeks refuge with the girl who wants him most.
"SILKEN DREAMS is every romance reader's fantasy come true… Lisa Bingham knows how to play on our secret wishes, and, in this sensual, delightful, humorous, and tender romance, she holds you captive from first page to last."—Romantic Times
Lettie Grey is in love with a man who exists only in her thoughts. The highwayman, dark and dangerous, dwells in her most wanton fantasies where he stirs her deepest desires. But when Ethan McGuire, a bank robber and fugitive, arrives in her small town, Lettie realizes the sensual stranger of her imagination is more than just a dream.
On the run from the law and a ruthless band of vigilantes, Ethan seeks shelter in the safety of Lettie's small attic bedroom, and in the heat of her embrace. But can a man who trusts no one give away his heart in the midst of a fight for his life?
"A can't-put-it-down cliffhanger of the best sort, a real winner. Bravo, Bingham!"—Rendezvous
"SILKEN DREAMS is a delightful tale with mystery, love, and a most intriguing set of secondary characters. The hero and heroine are flawed but endearing, and the mystery component of the novel is paced well enough to keep the reader guessing."—Affaire de Coeur
Bingham, Lisa