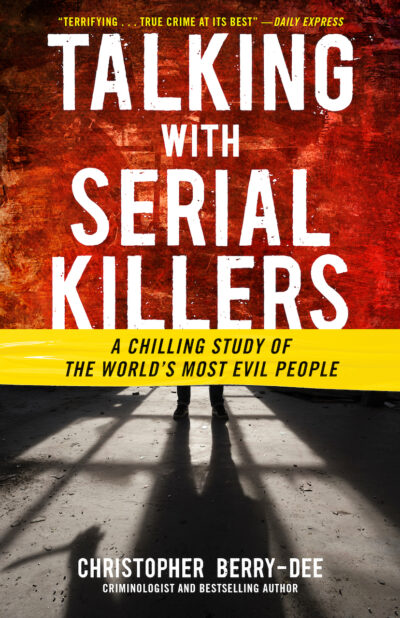 Talking with Serial Killers
The Man Who Talks to Serial Killers
World-renowned investigative criminologist Christopher Berry-Dee has gained the trust of infamous serial killers throughout the world, entering their prison cells to discuss their horrific crimes and alarming lack of remorse. With over twenty-five years and hundreds of hours of audio and video interviews, he collects ten chilling true crime stories from the murderers themselves, describing some of the worst crimes known.
Within these pages, hear from the most notorious murderers such as American serial killer Harvey Louis Carignan, who murdered two women in the early 1970s, and Mary Bundy "The Sunset Slayer" who was convicted of killing several young prostitutes and runaways in Los Angeles in the 1980s. Berry-Dee not only shares their stories in their words but also describes how to investigate their criminal minds.
It's time to step into the visitation room, turn on your inquisitive mind, and delve into Talking with Serial Killers, the beginning of Berry-Dee's bestselling true crime series.