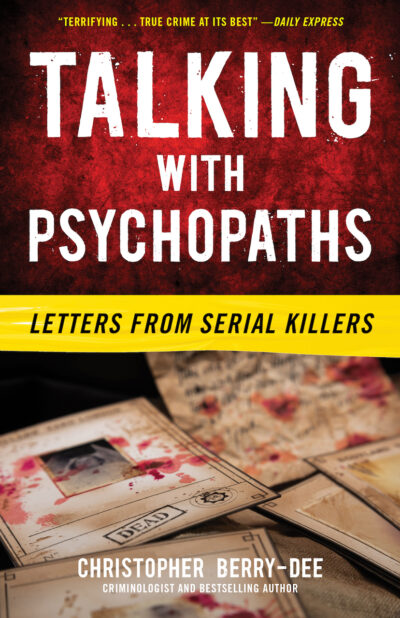 Talking with Psychopaths
Letters from Serial Killers
What is it like to write letters to a serial killer? What tactics does an investigator use to get an interview with a monster? What do these killers, locked behind bars, have to say? See for yourself?
Talking with Psychopaths: Letters from Serial Killers is the unique study of criminals in their own words based on bestselling true crime author and criminologist Christopher Berry-Dee's extensive interviews with convicted serial murderers. Step inside the mind of The Genesee River Killer, The Death Row Teddy, The Ice Queen, The Want-ad Killer, The Moors Murderer, The Amityville Horror, The I-95 Killer, and more.
This rare collection has Berry-Dee at his steeliest best, exploring the downright creepy correspondence with murderers, serial killers, and psychopaths, with exclusive scans of letters and eerily decorated envelopes. A must-have for fans of the Talking with Serial Killers and Talking with Psychopaths series, a collection that will be bequeathed to the FBI's Behavioral Analysis Unit at its headquarters in Quantico, Virginia.