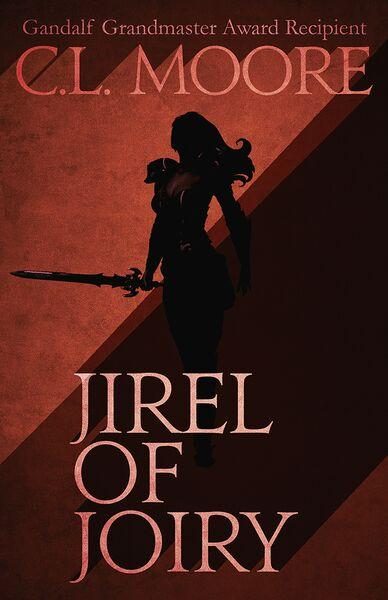 Jirel of Joiry
The 1930's heralded the arrival of C.L. Moore, one of the pioneering women writers of speculative fiction, and the appearance of fantasy's landmark female hero: Jirel of Joiry.
With her red hair flowing, her yellow eyes glinting like embers, and her face streaked with blood, Jirel is strong, fearless, and driven by honor. Her legendary debut, BLACK GOD'S KISS, begins as her castle, Joiry, is overrun by invaders, but knowing that this is one battle she cannot fight, she summons her courage and cunning and descends into the castle's hidden reaches, where she crosses through a doorway into Hell itself…
JIREL OF JOIRY collects the classic tales of blood and vengeance that secured C.L. Moore's place among legendary authors of sword and sorcery like Robert E. Howard and Edgar Rice Burroughs. Originally published in the magazine Weird Tales, Moore's fantastic tales of warriors, gods, and magic are defined by a fierce, romantic vision that helped define the genre, earning her the title of Grand Master for lifetime achievement by the World Fantasy Convention.
Includes BLACK GOD'S KISS, BLACK GOD'S SHADOW, JIREL MEETS MAGIC, THE DARK LAND, and HELLSGARDE.
Moore, C.L.