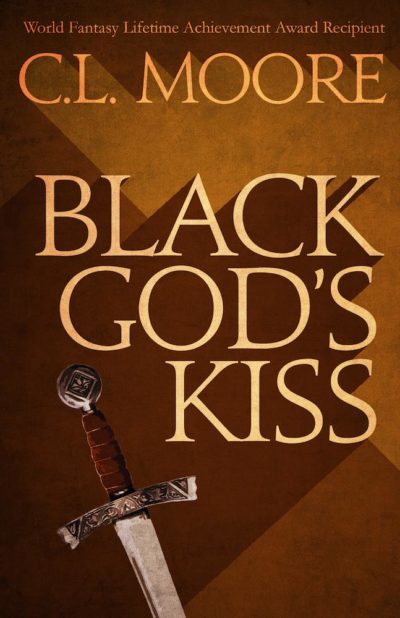 Black God's Kiss
From C.L. Moore, a pioneer of sword and sorcery, come the classic tales of Jirel of Joiry.
Originally published in the legendary magazine Weird Tales in 1934, C.L. Moore's Jirel of Joiry is fantasy's first true strong female protagonist, as well as one of the most striking and memorable characters to come out of the golden age of science fiction and fantasy. Published alongside landmark stories by H.P. Lovecraft and Robert E. Howard, the five classic stories included in this volume prove that C.L. Moore's Jirel is a rival to Conan the Barbarian and Elric of Melnibone, making BLACK GOD'S KISS an essential addition to any fantasy library.
"I was looking for tales of dire conflict, hot-blooded honor and impetuosity, leadership and courage—all the qualities that my culture told me were reserved for males…what a joy it was to run across Jirel, who at some levels of my soul I longed desperately to be."—Suzy McKee Charnas, Hugo and Nebula Award-winning author
Moore, C.L.