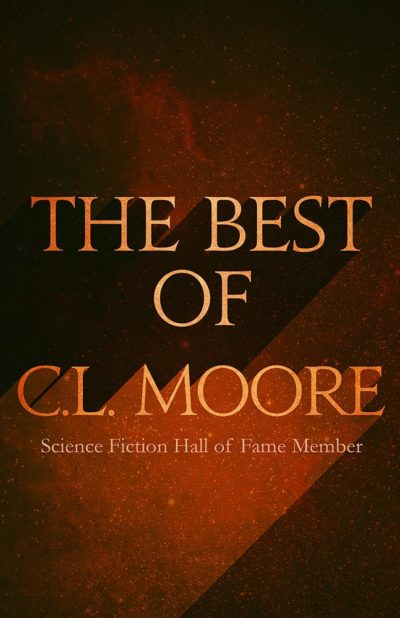 The Best of C.L. Moore
C.L. Moore broke new ground as one of the first female authors of science fiction, and was an undisputed pioneer of the genre. This stunning collection brings together her most imaginative and groundbreaking stories.
With a special introduction by Lester Del Rey, one of the founders of the modern sci-fi/fantasy genre, this anthology includes C.L. Moore's best-known and most beloved tales, including:
SHAMBLEAU, Moore's bizarre, imaginative, and wildly acclaimed debut, featuring space outlaw Northwest Smith and his meeting on Mars with a strange young lady whose turban hides a terrifying secret…
BLACK GOD'S KISS, the debut of Jirel of Joiry, one of the classic heroes of sword and sorcery and fantasy's first true strong female protagonist. As cunning as she is fierce, Jirel descends into a nightmarish land beneath her castle to find the instruments of her revenge…
THE BRIGHT ILLUSION, one man's journey to a mind-bending, terrifying planet of blinding colors and impossible angles, filled with unutterable horrors and strange temptations…
Filled with ten stories that evoke the enduring spirit of sci-fi and fantasy's early days, THE BEST OF C.L. MOORE is a treasure that belongs on the shelf of any reader of speculative fiction.
Moore, C.L.