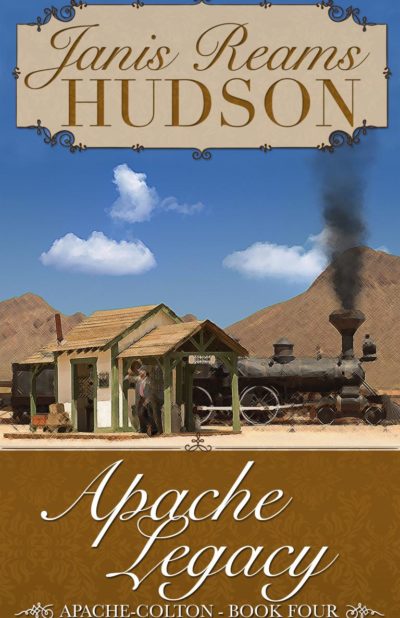 Apache Legacy
The Apache-Colton Series - Book Four
The Apache-Colton Series, #4
"Extremely well written, with two stirring and poignant lead characters who do much to add to the Janis Reams Hudson legend. This Native American romance will be read in one sitting and will leave the audience wanting even more." —AFFAIRE DE COEUR
When Jessica's half-brother is hauled off in chains, bound for prison with the Apaches in Florida, she is left shattered. Still, while her heart is broken, her will remains as strong as ever, and she immediately sets off after him, vowing to free him from unjust captivity.
But there is one obstacle she did not expect.
Captain Blake Renard is determined to foil Jessica's rescue attempt at any cost. But despite his hatred for the tribe to which she she shows such loyalty, a blaze of desire burns deep, slowly melting his heart's fury.
Will the captain be able to carry out his mission to keep Jessica from hers, or will his fiery contempt be snuffed out by love?
Reams Hudson, Janis