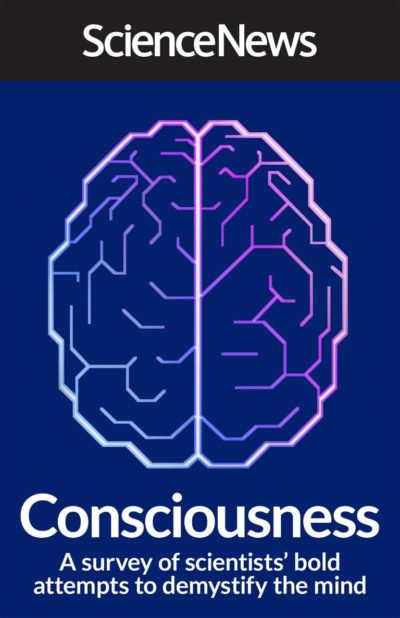 Consciousness
A Survey of Scientists' Bold Attempts to Demystify the Mind
In this anthology of its groundbreaking articles, Science News brings us a riveting look at the mystery of human consciousness.
Despite advances in neuroscience that have allowed us to peer into the inner workings of the brain, a deeper understanding of the mind remains elusive. From early attempts to pinpoint the exact location of consciousness to today's ongoing explorations of communications between nerve cells, scientists have wrestled with how to define such a nebulous concept.
The articles in this book, curated from the extensive Science News archive, explore the ways science attempts to explain consciousness. Studies of perception, both normal and altered, contribute to our understanding, and research on nonhuman consciousness offer insights and depth. The collection leaves us with profound and poignant questions: Is the concept of conscious decision-making an illusion? And do humans truly possess free will?
Since 1921, Society for Science & the Public has facilitated global understanding of important scientific discoveries and issues. Since the first publication of the Science News-Letter in 1922, they have grown their audience to millions of readers each year. Now, Science News exposes new readers to thrilling concepts and innovative theories in Consciousness.
Science News